This Rumored Nvidia Mining GPU does 47 MH/s
Nvidia is getting ready to ship its first Nvidia P102-100, a mining GPU that reportedly does 47 MH/s. Inno3D is the company putting it out, according to Crypto Mining Blog. It also does 660 Sol/s for Zcash and 879 H/s for Monero, but we don't know if that's overclocked, underclocked, or what will be in the shipping version.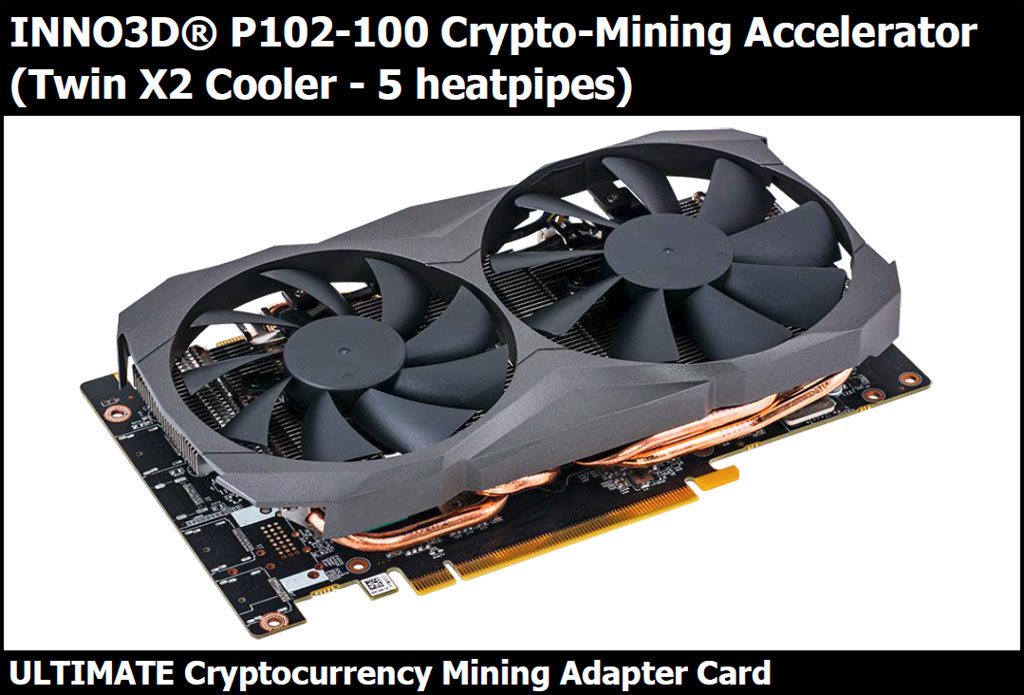 **Source: Crypto Mining Blog**
The picture above leaked to the blog inclludes no video-out ports, as it's a mining GPU, and pricing hasn't been leaked yet. Keep your eyes peeled!